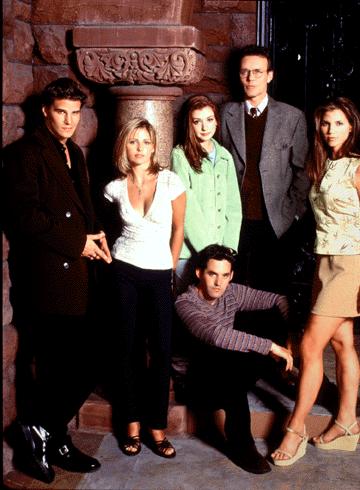 Welcome to my Buffy the Vampire Slayer site, dedicated to the hilarious movie, and the absolutely amazing tv show, which far exceeds any of my expectations when I first started to watch it, and reluctantly, I might add. My actual reason to start watching was one, to see Joss Wheadon's interpretations of the movie, and two, to see who this Angel guy all my friends were sighing over.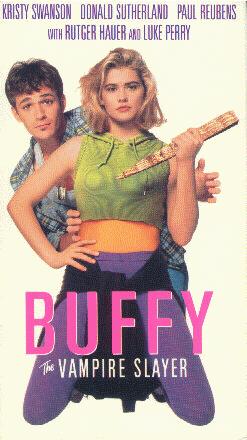 When I first say the movie Buffy the Vampire Slayer, I thought "This is great! A girl hero, chasing around after vampires, stabbing them in the chest, and saving the world. Not only that, but she had what she called "a keen fashion sense", a skill that comes in quite handy when she shows one nasty vampire that burning crosses and hairspray just don;t mix, to say the least.
Of course, the humor is not the only aspect to the movie that I enjoyed. I found the character of Merric, Buffy's "watcher" in the original movie, quite interesting. He traines Buffy, and explains to her the power of menstrual cramps as a way of detecting vampires. As he said "It is a natural reaction to their unnaturalness", to which Buffy replies "My secret weapon is PMS". A fascinating concept, which Joss decided to leave out of his series. I suppose that would put a damper on the Buffy/Angel relationship.